Kaspersky Total Security

Ultimate Protection for All Your Devices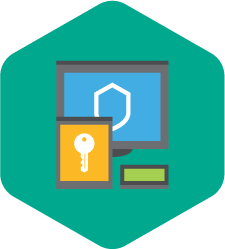 Compatible with: Windows | macOS | Android | iOS
Real-time Antivirus
Online Payment Protection
Sorry, this product is no longer available, please contact us for a replacement.
More pricing below, click here!
Overview
Our Ultimate security, Kaspersky Total Security helps you do more to ensure all your devices are protected so you can surf, shop & socialize more safely. Our award-winning security helps you to safeguard your privacy, money, photos, files and precious memories from today's online dangers – and Kaspersky Safe Kids gives you new ways to secure your kids' digital lives… on their PCs, Mac computers, iPhones, iPads and Android phones & tablets.
Keeps you safe from viruses, attacks, fraud, spyware, cybercrime and more
Secures PC, Mac, Android, iPhone and iPad – with just one product & one license
Protects you privacy & personal data – against phishing, tracking & spying
Automatically adds extra security when you are online shopping or banking
Includes Kaspersky Safe Kids – helping protect your kids on PC, Mac & mobile devices
Securely stores website & account passwords – for easy access from all your devices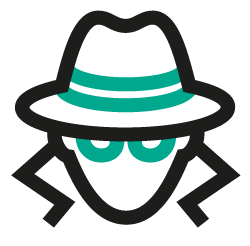 Anti-Hacking
Network monitoring & anti-ransomware stop hackers breaking into your home network & intercepting your data.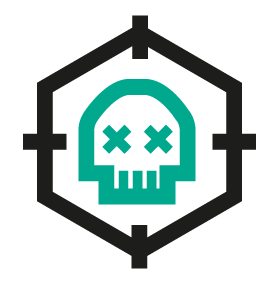 Anti-Virus
Real-time antivirus works to guard you from common threats like worms & trojans to complex ones like botnets, rootkits & rogues.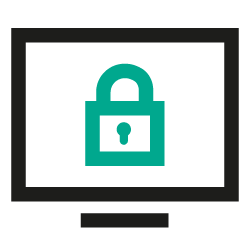 Anti-Malware
Advanced anti-malware neutralizes threats including spyware, adware, keyloggers, spear phishing & hard-to-detect fileless attacks.
---
Complete defense against cyberthreats
Kaspersky triple-layer protection system works 24/7 to secure your devices and data. It blocks common and complex threats like viruses, malware, ransomware, spy apps and all the latest hacker tricks.
Proactive detection
Locates device vulnerabilities & threats
Real-time protection
Blocks cyberthreats before they take hold
Instant neutralization
Isolates & removes immediate dangers
---
Keep your kids safe online & in the real world
01 GPS tracking and alerts
Find your kids on a map, define a safe area for them to stay in, and get alerted if they leave it.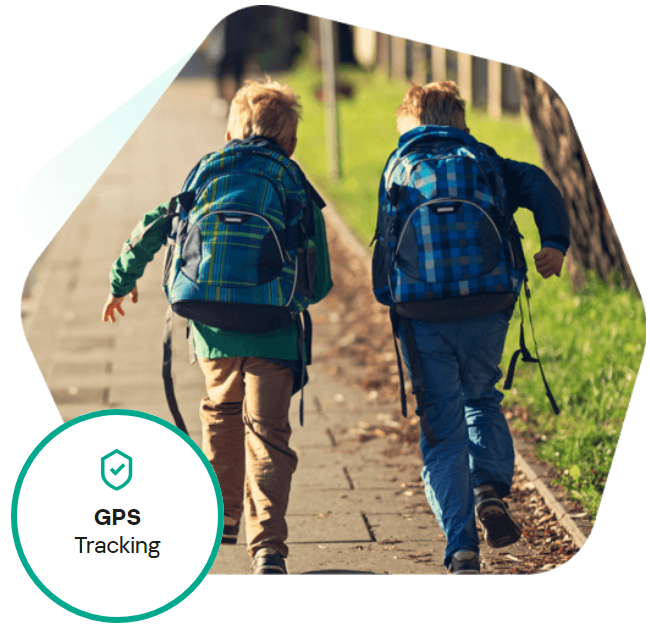 02 YouTube Safe Search
View your kids' YouTube search history & stop them searching for inappropriate adult topics.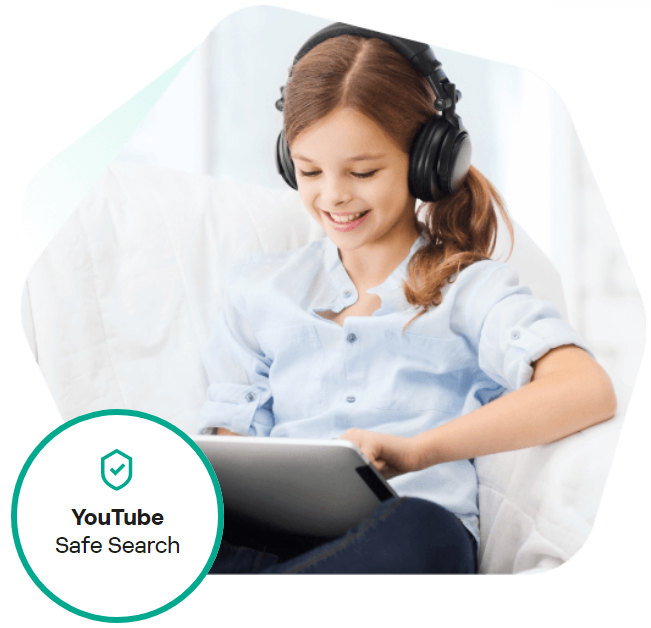 03 Website filters
Block adult content and customise a list of sites your child can only visit with your permission.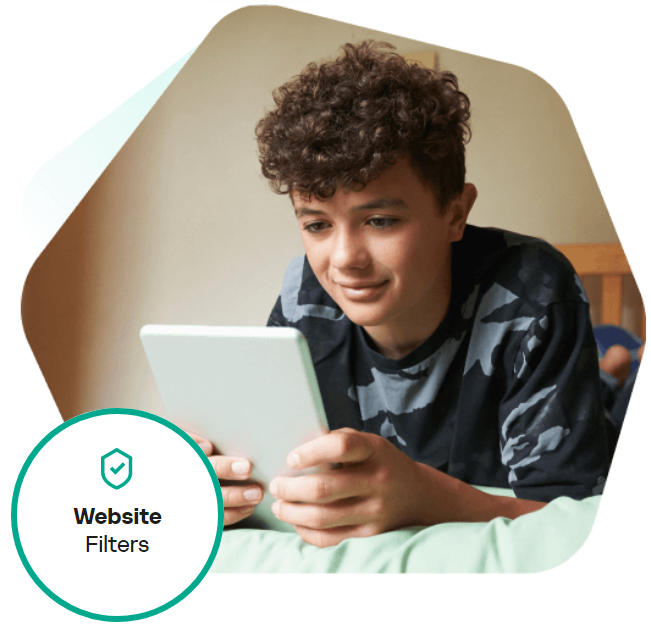 04 Screen time and app usage
Limit your kids' screen time per day, per device – and manage their access to games and apps.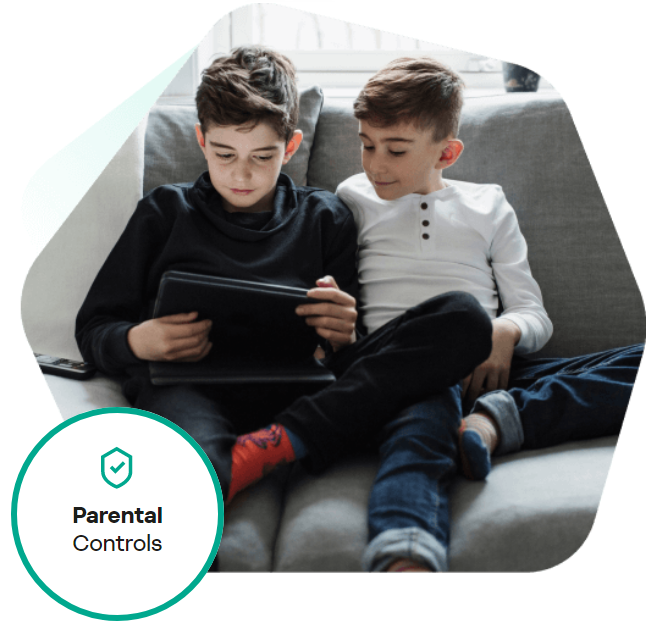 ---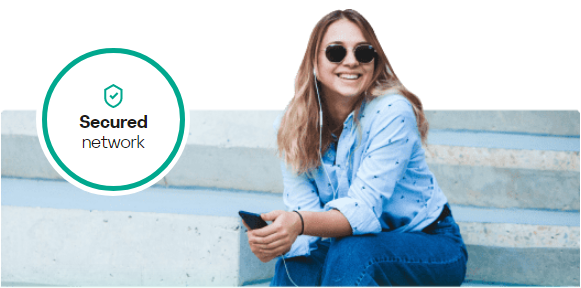 Get online privacy & freedom with VPN
Encrypt your data on risky public Wi-Fi
Hide your IP address, even from your ISP
Ensure your online actions aren't logged
Connect to ultra-fast private servers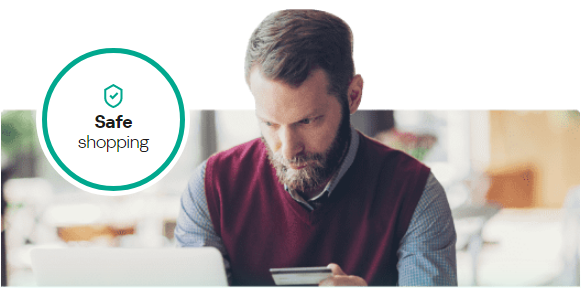 Protect your money identity & privacy
Make payments via an encrypted browser
Stop identity thieves with Anti-Phishing
Secure your passwords in a private vault
Lock your Android apps with extra security
---
One license covers all your devices
Select from our 3, 5, or 10 device license options to get the all-round protection you need.
01 Install easily on any decive
Because our security is light, it's simple to install on your old devices, as well as on your new ones.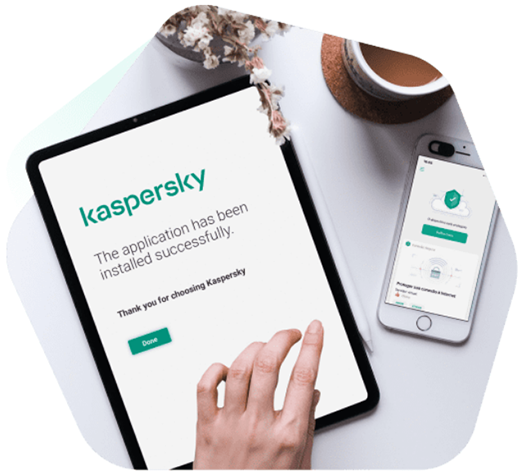 02 Protect a mix of devices
Protect up to 10 of your Mac, Windows and Android devices in any combination.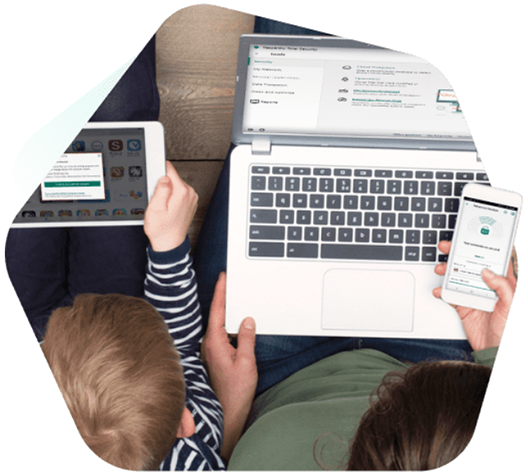 03 Manage your security from one place
Manage all your devices, licenses, renewals and settings easily from your My Kaspersky account.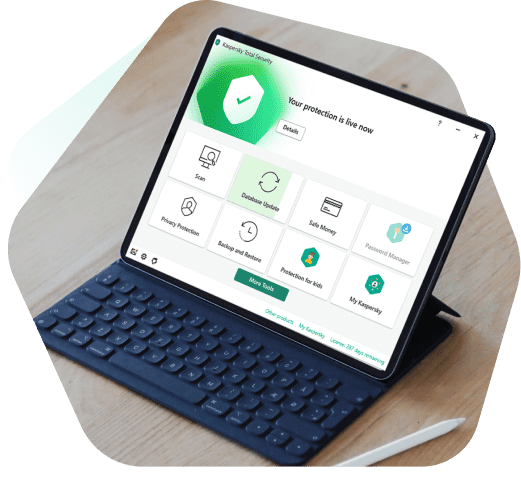 ---
Pricing Notes:
Pricing and product availability subject to change without notice.