Kaspersky Optimum Security

Protect your business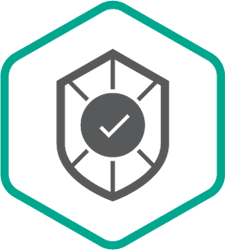 Kaspersky Products
Kaspersky Optimum Security
Kaspersky Optimum Security, 250-499 Users, 1 Year (Includes Community License + Maintenance)
*Price per user for quantities 250-499. Quantity must be 250 or greater
#KL4709AATFS
Get a Quote!
Kaspersky Optimum Security, 500-999 Users, 1 Year (Includes Community License + Maintenance)
*Price per user for quantities 500-999. Quantity must be 500 or greater
#KL4709AAUFS
Get a Quote!
Kaspersky Optimum Security, 1000-1499 Users, 1 Year (Includes Community License + Maintenance)
*Price per user for quantities 1000-1499. Quantity must be 1,000 or greater
#KL4709AAVFS
Get a Quote!
More pricing below, click here!
Overview
Stay ahead of the curve on evasive threats – with full EDR/MDR that won't strain your resources.
Building on from Kaspersky Security Foundations, Kaspersky Optimum Security helps organizations to protect their business from new, unknown and evasive threats – in a resource-conscious way.
Kaspersky Optimum Security gives your cybersecurity team the tools they need to quickly identify, analyze and respond to threats designed to bypass endpoint protection.
The SaaS-based solution provides advanced detection, automated and managed threat hunting supported by Kaspersky experts, and guided response capabilities. It delivers enhanced threat visibility and analysis, while slashing Mean Time To Respond, taking your incident response capabilities to the optimum level without the need for additional resources. Kaspersky Optimum Security is quick to deploy, easy to scale and simple to master, with automation that perfectly balances human intelligence and technological innovation.
Defend your business against the real risk of damage and disruption from the latest wave of lethal evasive threats.
Develop your own incident response capability with a simple to use EDR (Endpoint Detection and Response) toolset.
Take your detection to the next level with ease – through powerful and hassle-free MDR (Managed Detection and Response).
Lower your infection risks significantly by training your employees and raising their security awareness.
Conserve precious resources through operations automation and managed protection.
Save time and effort with a solution whose diverse features are all managed in a single cloud or on-prem console.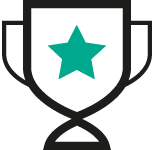 Reduce your risk
Prevent disruption and damage to your business by reducing the likelihood of falling victim to an evasive attack.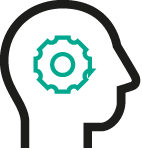 Fewer opportunities for human error
Quickly and easily prevent employees from leaving themselves – and your business – vulnerable to attack.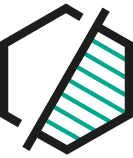 Minimum manpower involvement
Maximize your ROI by boosting the number of incidents processed automatically, without increasing your human resources costs.
---
Kaspersky Optimum Security Video
More visibility. More power. More control. Kaspersky Optimum Security lets you upgrade your protection against new, unknown and evasive threats, without prohibitive costs or complexity.